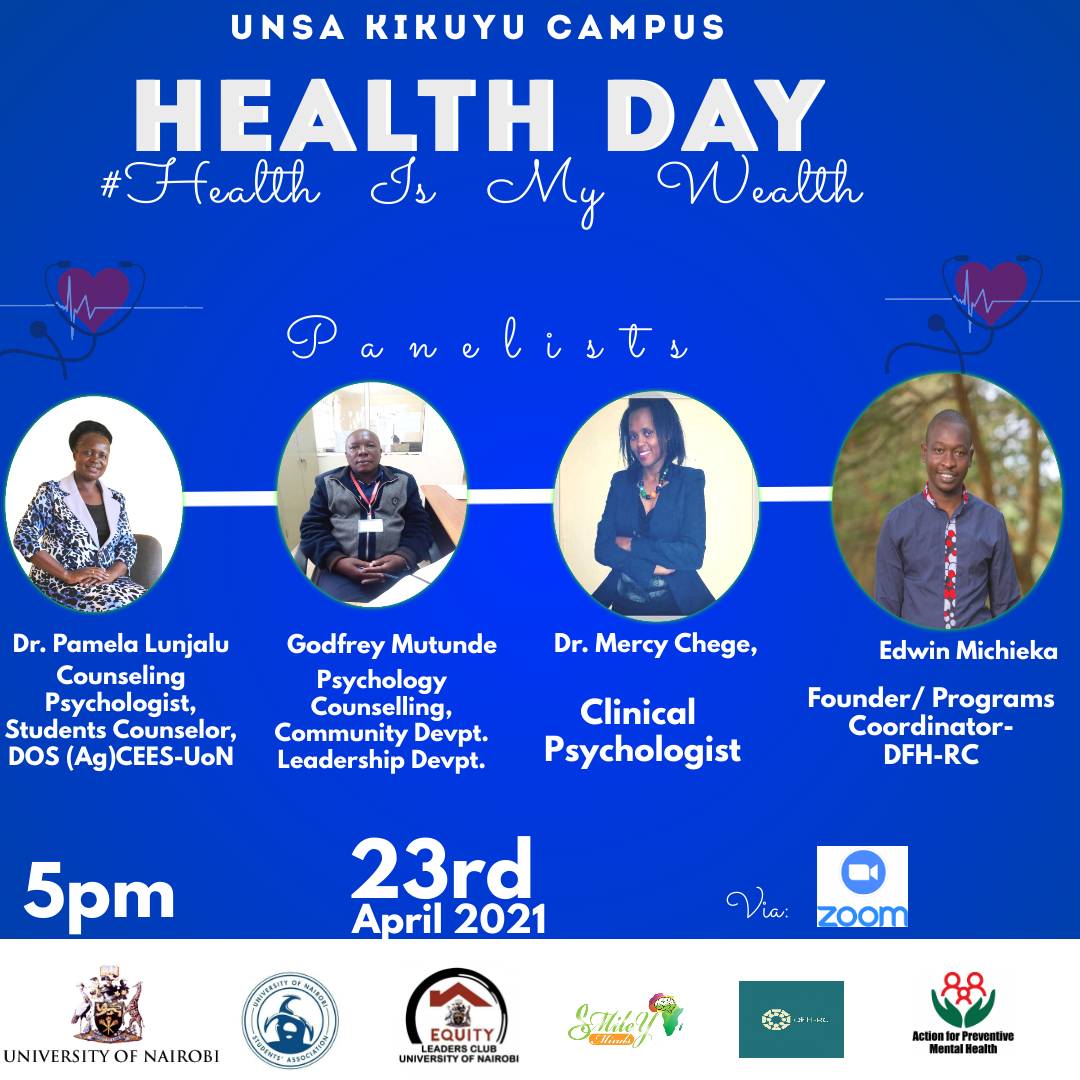 UNSA Kikuyu Campus has organized a Health Day on Friday, 23rd April 2021 at 5pm. The theme of the day is "Health is my Wealth"
Invited guest speakers are:
Dr. Pamela Lunjalu- Students Counsellor-Kikuyu Campus
Godfrey Mutunde- Psychologist
Dr. Mercy Chege- Clinical Psychologist
Edwin Michieka: DFH-RC
speakers will cover topics such as; Mental health, reproductive health and COVID-19 awareness.
all staff and students are welcome to participate.